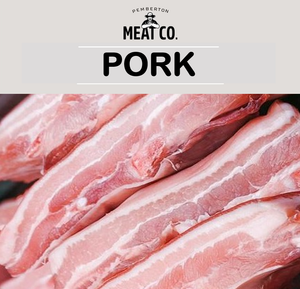 Good bacon should be savory, salty and a bit smoky. Whether it's for an extra special meal or just because, you won't regret spending a little extra on top-notch bacon.
Don't wait, we have a hard time keeping our Bacon stocked! 
$14.50/lb, average weight is 1lb per package. Pay a $10.00 deposit today and pay the remaining amount during on farm pick up. 
Bacon comes frozen.